This guide will review how to change your password in Thalamus.
While logged into your account:
1. While logged into Thalamus, at the upper right hand corner of any screen, click on your name. A drop down menu to appear.
2. Select "Change Password." This will open the "Change Password" module.
3. Insert your current password into the corresponding boxes.
4. Insert your new password into the corresponding boxes. Please ensure that the new password satisfies the listed criteria.
6 characters
1 upper and 1 lower case letter
1 number or symbol
5. Select "CHANGE" to change your password. If you navigated to this module in error, select "CANCEL" or click anywhere outside of the box to cancel changes.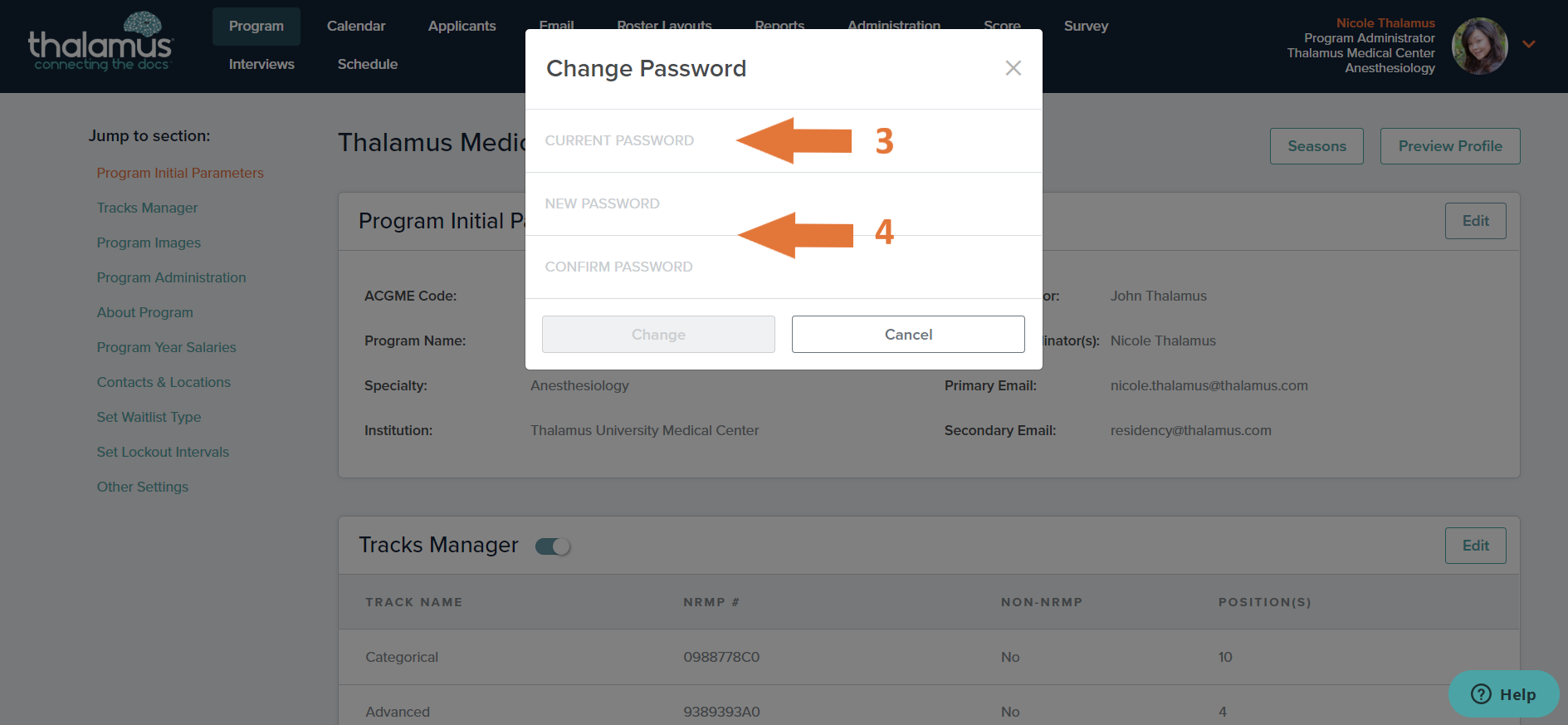 From the log in page:
1) Visit our log in page at https://app.thalamusgme.com
2) Choose the option "need help signing in?" and then "forgot password?"
3) Enter your email address associated with your account, and select the option to "Reset via email".
4) You should receive a password reset link within 5 minutes. If you do not receive a link, check your SPAM email box or double check the email address you used to sign up for your account. You can also reach out to our team at customercare@thalamusgme.com