Program users can run/export an applicant report directly from the Thalamus Applicant Dashboard.
1. Select "Applicants" from the upper menu bar.
2. Sort applicants using the table column headers and apply filters as needed. Note: All applicants and columns displayed in your Applicant Dashboard will be included in the data export file. To update the columns in your applicant dashboard, follow our Customizing Table Columns on your Applicant Dashboard guide.
a. To include all applicants, select "All" applicants using the "Select Box" next to the "First/ Last" column.
b. To include all applicants on the current page, select "Full Page" using the "Select Box" box next to the "First/ Last" column.
3. To run the report, select the "Export" button which appears as a down-arrow icon located between the "Reset" and the "Rows" box.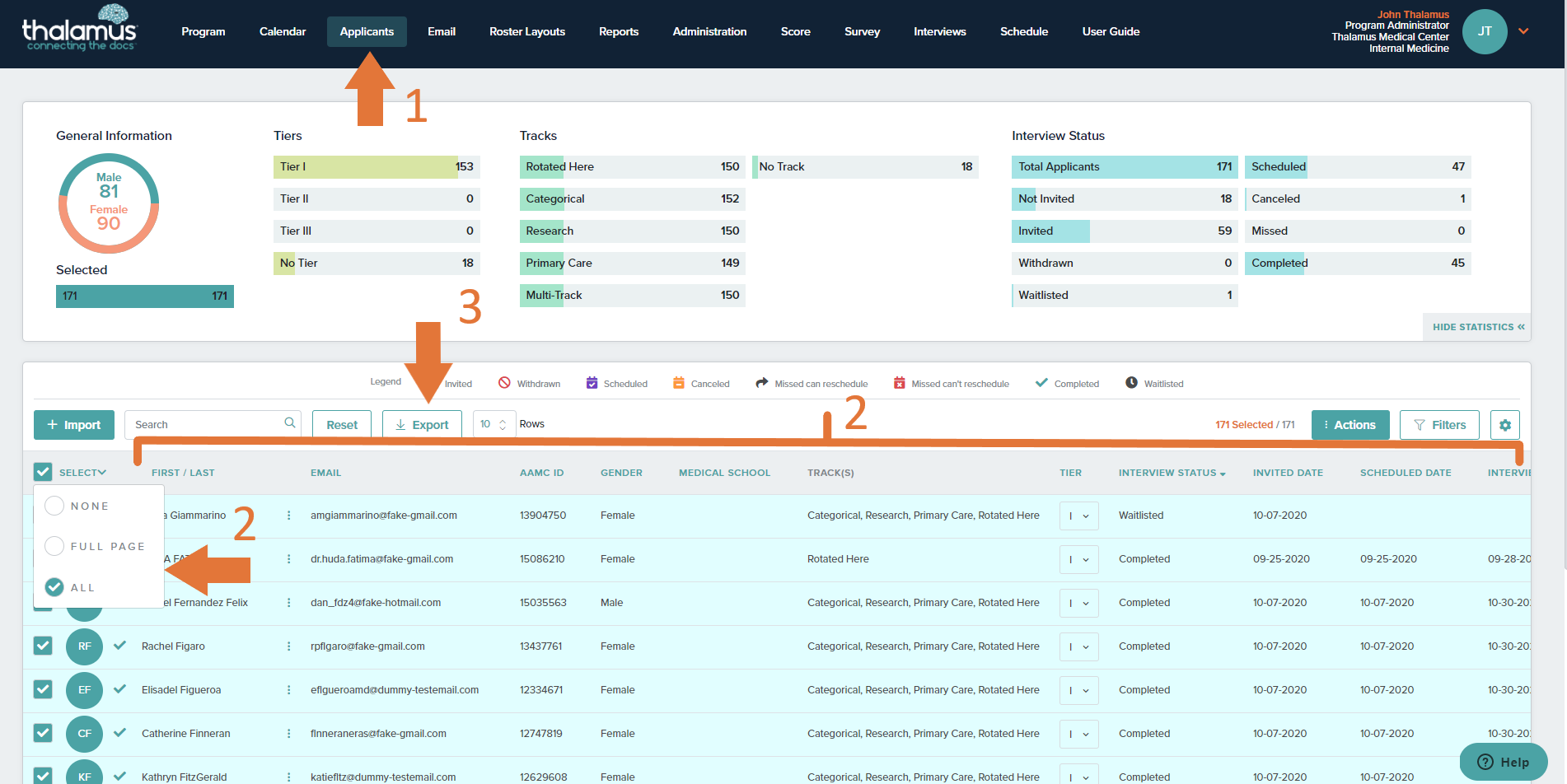 4. The "Export applicants" module will appear.
5. Select "CONFIRM" to run the report. To cancel this process at any time, select "CANCEL" or click anywhere outside of the box.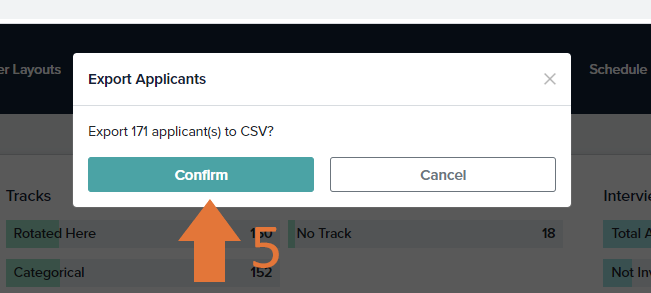 6. The exported file will appear at the bottom of your browser. Select the file to open the report.