Thalamus allows you to create a custom profile for your Program. This profile is only visible to applicants after you have invited them to interview.
For a full overview of updating your Program Profile, visit the Creating/Editing your Program Profile guide.
The About Program section of your Program Profile is a Free text field that allows you to describe your program, link to relevant materials and add attachments.
1. Upon login, you are brought to the "Program" page manager. To access this page at any time, select the "Program" link in the upper menu bar.
2. Scroll to the "About Program" section of the page, and click "Edit".
3. A formatting text box will open. In this box, you can enter any text you would like to describe your program. There are multiple formatting options including (but not limited to):
Text Styles (Bold, Italic, Underline, Strikethrough)

Page formatting (Numerical & Bulleted lists, Indentation, alignment)

Imbedded links

Font (Change font, size, color, highlighting)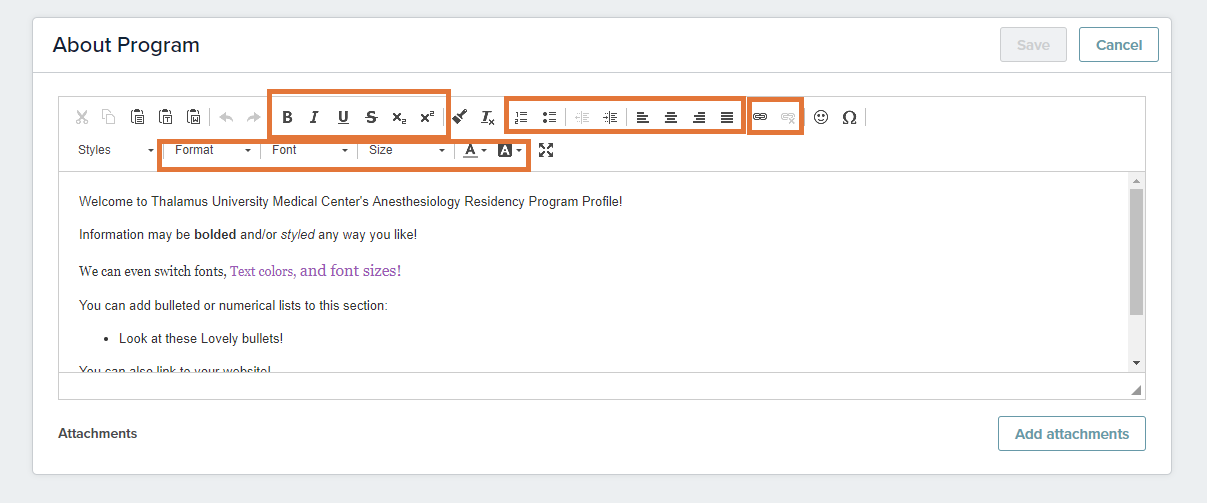 4. To Embed links into your page, click the icon of a chain link in the formatting toolbar.
5. In the module that opens, enter the Display text (how you want the text to appear) and the full URL (including HTTP).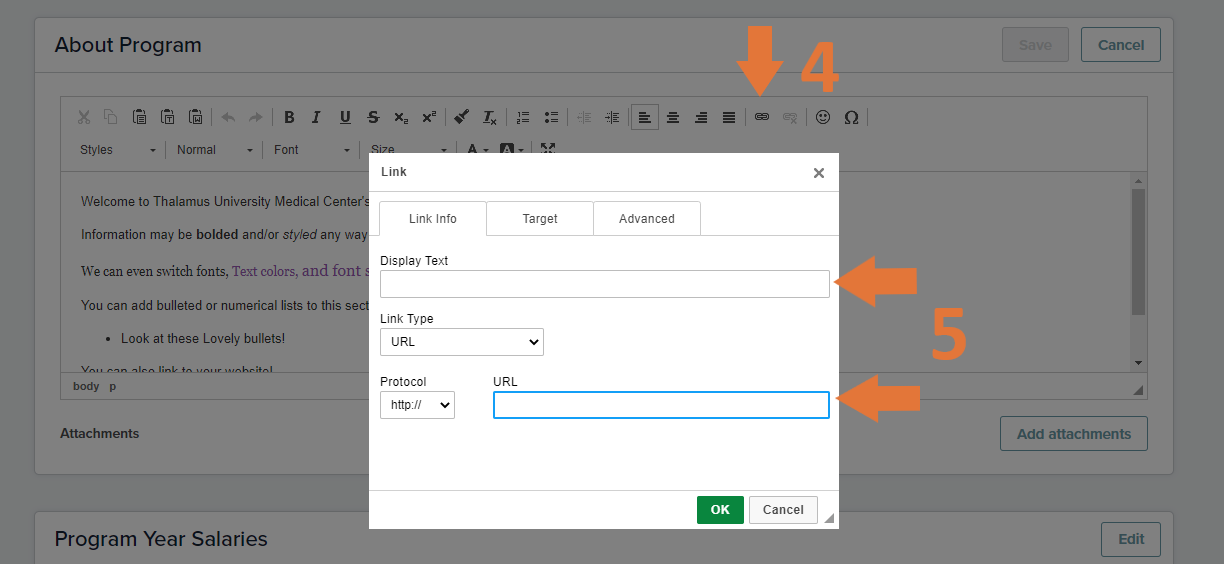 6. You can have the link open in a new window by clicking on the "Target" Tab.
7. Select the target from the drop-down menu. "New Window" will open the link in a new window.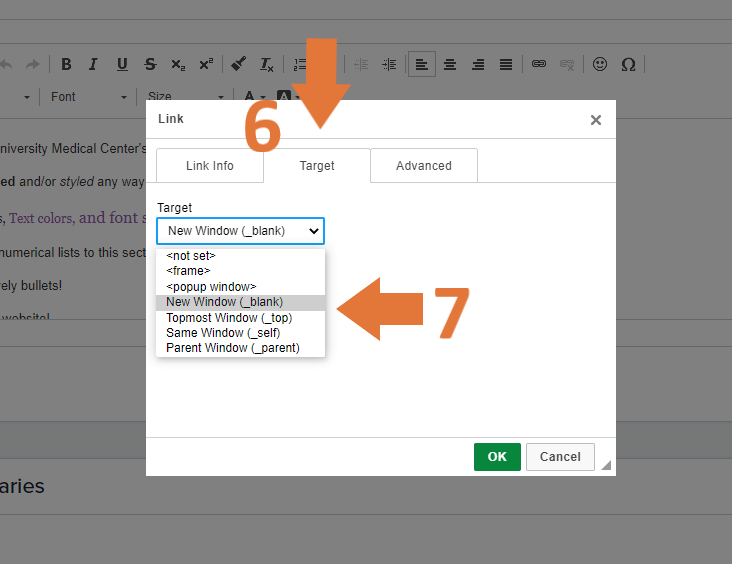 8. Select the "Ok" button to save your selection.
9. To expand your screen so that all text is visible, click the expand icon in the formatting toolbar. This will make your text box expand across your entire screen. Click the same button again to minimize the text box.

10. To add attachments, select the "Add Attachments" button.
11. In the "Select Attachments" module, you will be able to upload the attachments you would like to add.
12. Once you have uploaded a document, it will display below the upload toolbar.
13. To Add the specific attachment to your program profile, select the attachment and then click the "Select" button.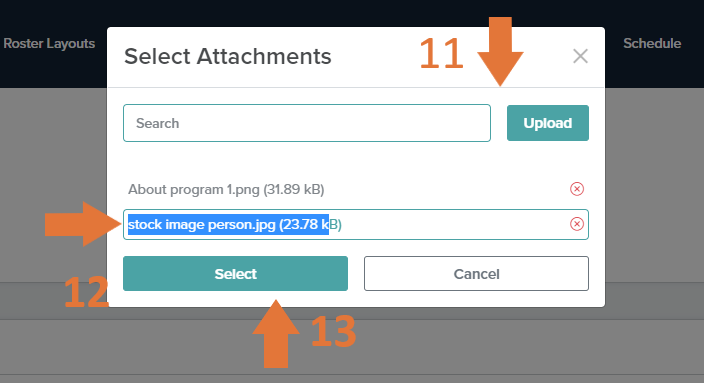 14. Take these steps with each attachment you would like to add.
15. Your attachments will be displayed underneath the About Program Text box.
16. You can remove attachments by clicking the "red x" next to the attachment name.

17. Select the "Save" button above your text box to save the About Program section. Select the "Cancel" button to cancel your changes.
18. To add embed a video into your About Program section, view the Embedding a Video on the Program Profile Page guide here.