Keyword search in Cortex, uses parsing and natural language processing to review all the applications and highlight words that are key/important to your program.

1) To create a list of words you would like to automatically be searched in your applicant pool click the, "Keywords" tab
2) In the empty box write a word that you would like searched, i.e. "Diversity"
3) Add more words to your Keywords list by clicking on the (+) sing on the left hand side
NOTE: You can create a list that includes as many words as you would like. Or with as few words as you like.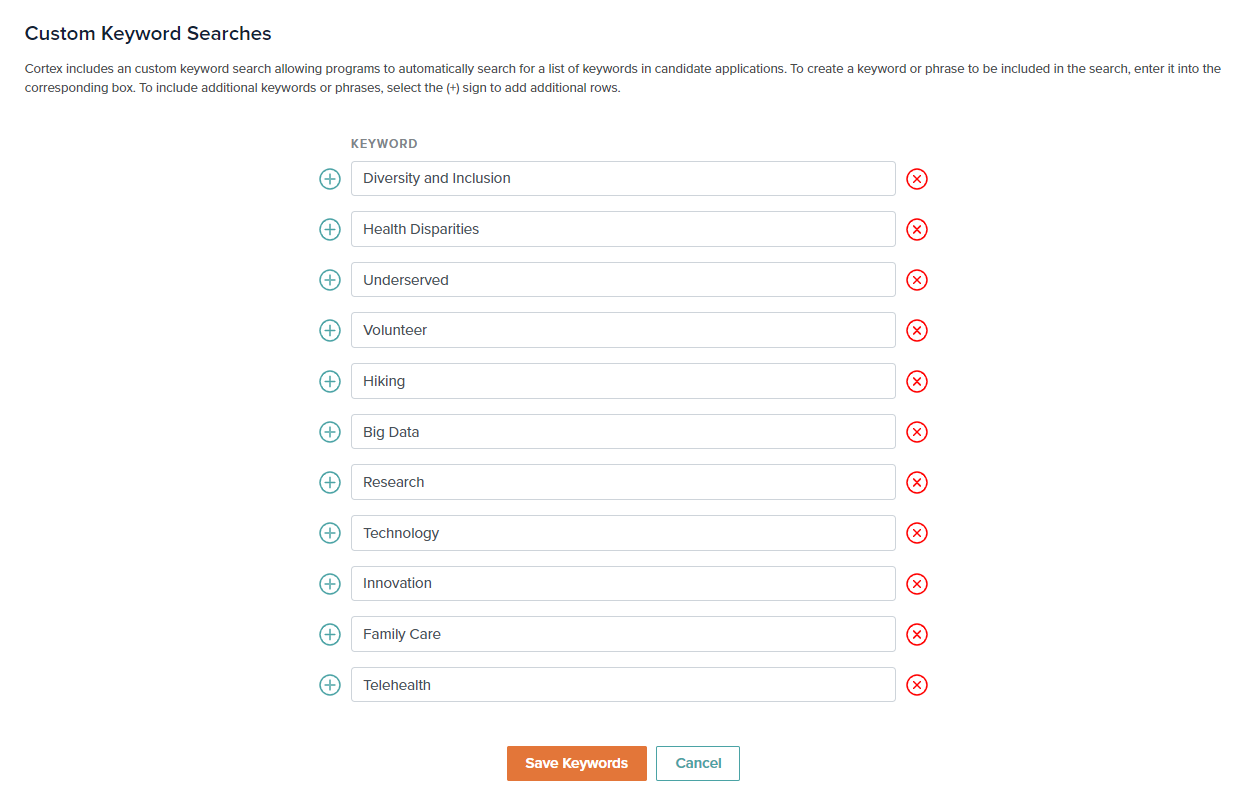 4) To remove a word, click on the red (x) on the right hand side
5) When you have a complete list of words click, "Save Keywords" on the bottom of the page
6) Once your keywords are saved Cortex will review the applications and show you a snapshot of how many keywords can be found for each applicant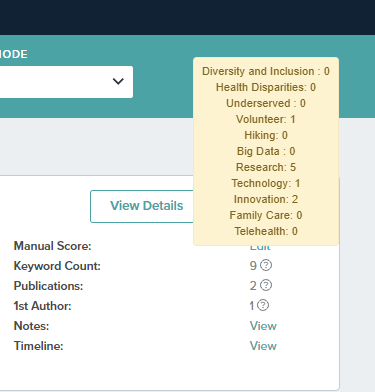 NOTE: In this example here you will see 9 words found. It lists the breakdown of which words those are. This will be on the far right side of each applicant snapshot. Taking your curser and hovering over the (?) will give you the more detailed look.