Question: My faculty cannot access their account. I have sent the invitation links and my faculty are not able to log in. How can I resend the links or password for my faculty?
Answer:
1) Go into the administration page of your account.
2) Edit the specific program user by using the "pencil" edit button on the right hand side.


3) Check if the "account finalized" box indicates "no". If this is set to "no", select the "resend invitation" button.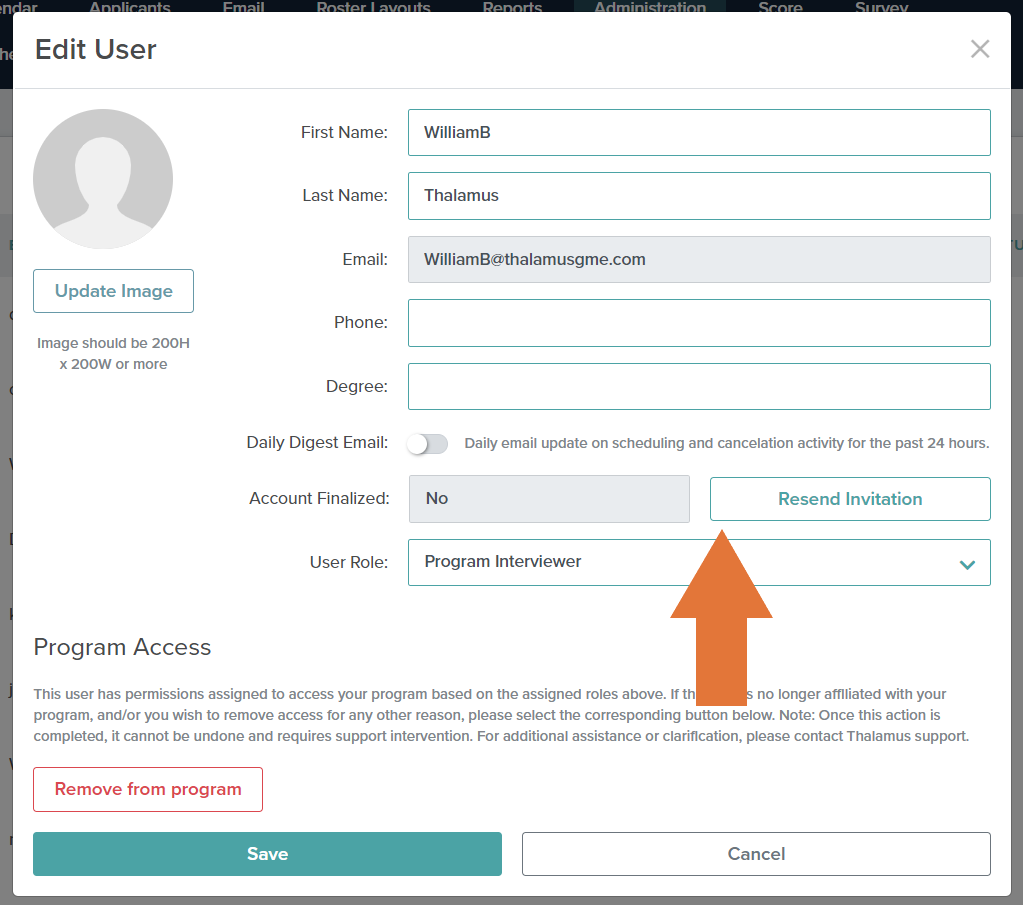 4) The user will get an invitation email to sign up for Thalamus.


If the program user's account is finalized "yes", take the following steps:
1) Log out of your account and return to the log in page for Thalamus.
2) Select the "reset password" link on the homepage and enter the email address for the user in question.
3) The user will get a password reset link that is valid for 24 hours. The user must access this link within 24 hours or it will expire. If the link has expired, you will need to send a new link.