To upload PDF applications to Cortex, the applications must be printed into a zip file then uploaded in bulk to Cortex. The following instructions list how to print ERAS applications in bulk.
Note: You CANNOT upload a CSV file to Cortex. CSV files are only to be uploaded to Thalamus if you are not using Cortex.
Begin by logging in to ERAS
Select the files you want to export to ERAS
Best practice: We suggest that if you have a large amount of applications to use a general filter to tiler out applicants you know you do not want to review or invite.
3. Select all of the applicants that you want to download to review in Cortex by check them individually on your filter list or selecting all applicants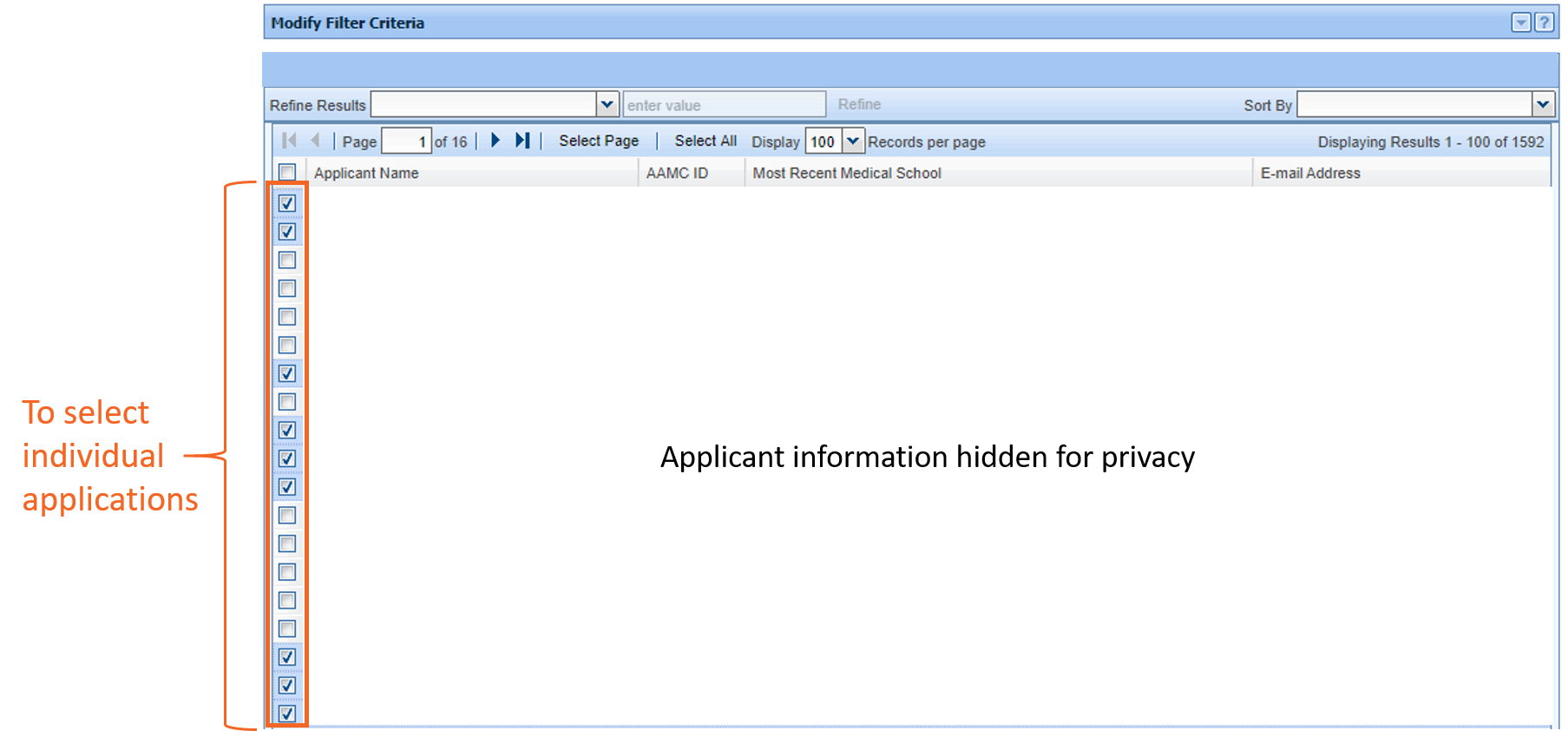 4. Once applications are selected, select the "View/Print Application" button at the bottom
5. Click the "Go" button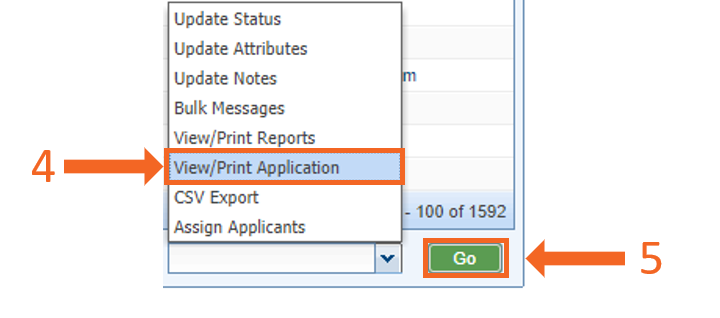 6. Select which documents you want to include in the PDF export
Best practice: select all documents by selecting the box next to "Documents" and "Other"
NOTE: The "MyERAS Application" MUST be included in the PDF for the file to upload successfully in CORTEX
7. Keep the check mark selected next to "Print each application to a separate PDF"
8. Name the print job
9. Click the "Request Print" button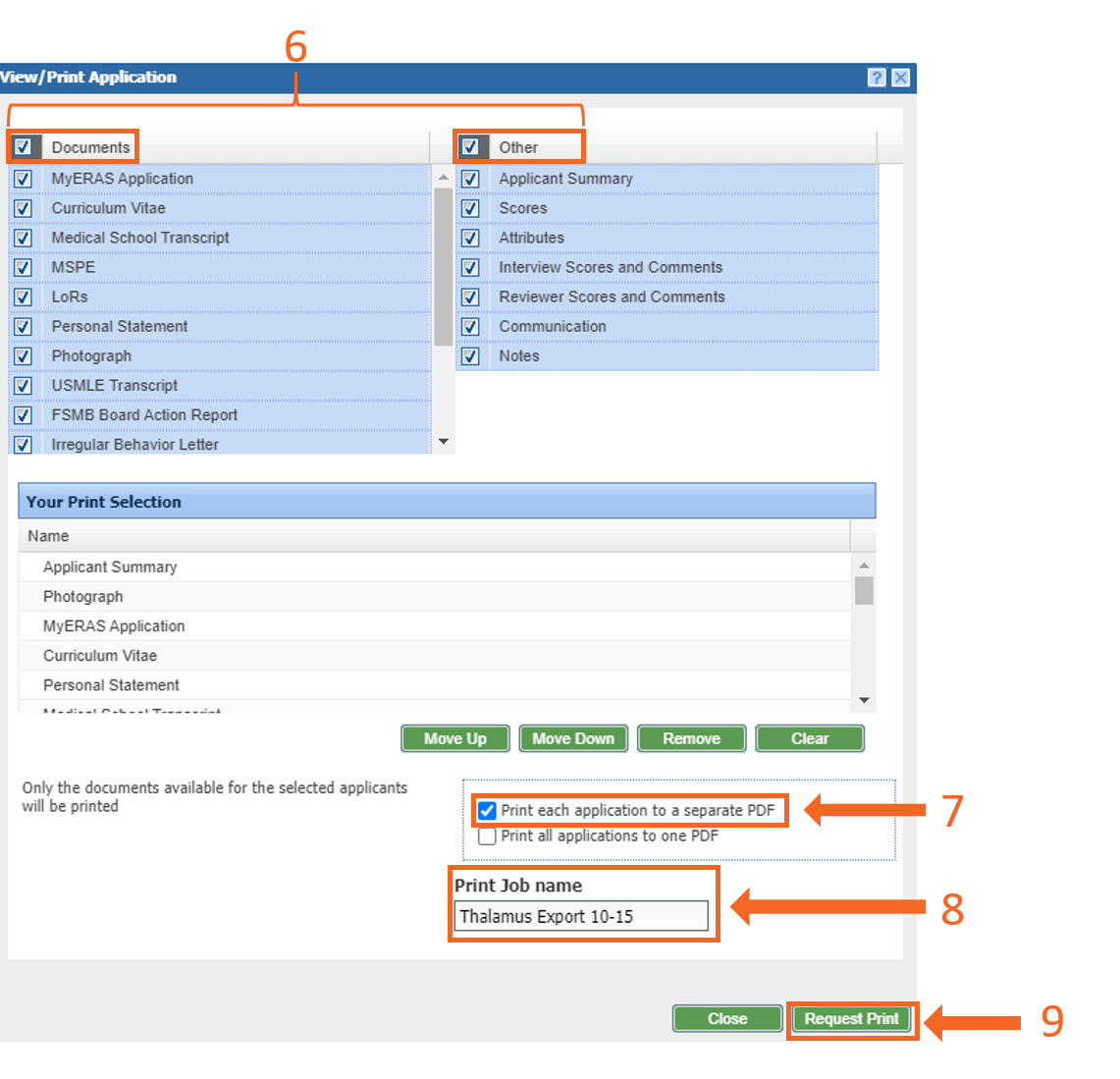 10. A zip file will then download to your computer
One this step is completed, files can now be uploaded into Cortex. See "Uploading Applications into Cortex" for further instructions regarding uploading PDF applications to Cortex.