This article provides Applicant instructions on how applicants can add and remove themselves from the waitlist.

Adding yourself to a waitlist
1) Once you have logged in the first page you will see is your dashboard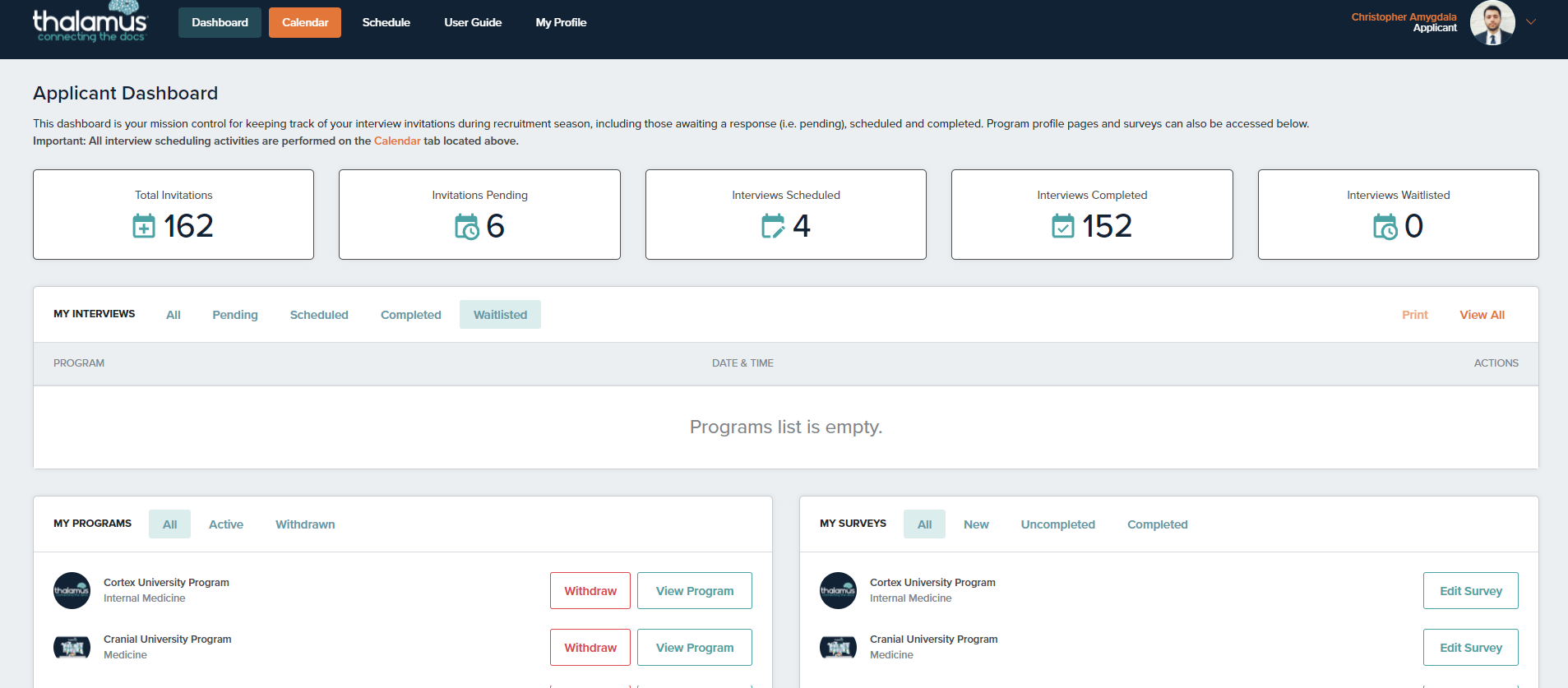 2) Click on "Calendar" to view and manage program events.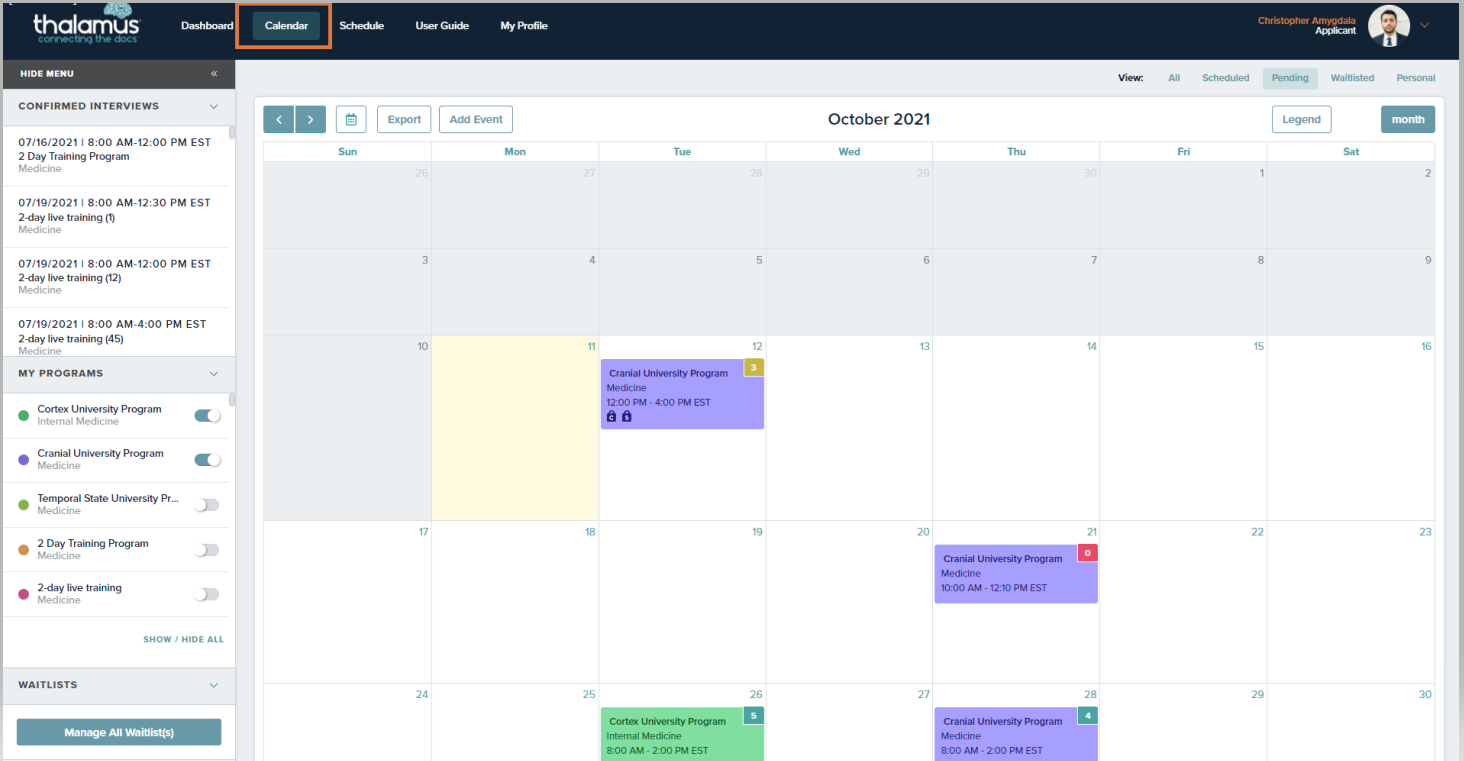 3) Locate the date that you want to change the waitlist status for and click that specific day, it will either say sign up for interview: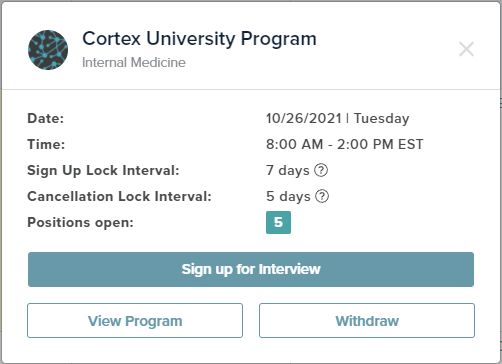 Or allow you to join the waitlist. Only Interview days that are full will have the waitlist available.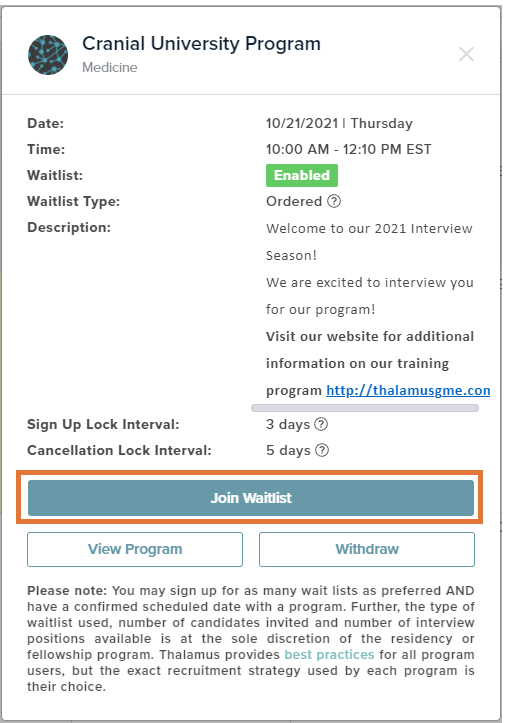 4) Once you select join waitlist, a waitlist confirmation pop-up will appear, select "yes" to schedule onto the waitlist. Selecting "No" will cancel the action.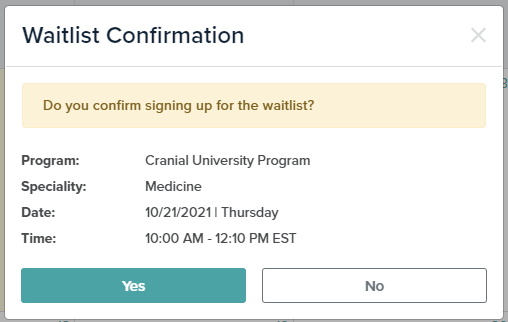 You will then be added to the wait list for that specific day.
Managing Your Existing Waitlists
1) On the calendar page on the left side menu there is an section for waitlist and allows the applicant to "manage all waitlists"

2) Clicking the button will bring up this pop-up that allows you to cancel your waitlist for all lists or by program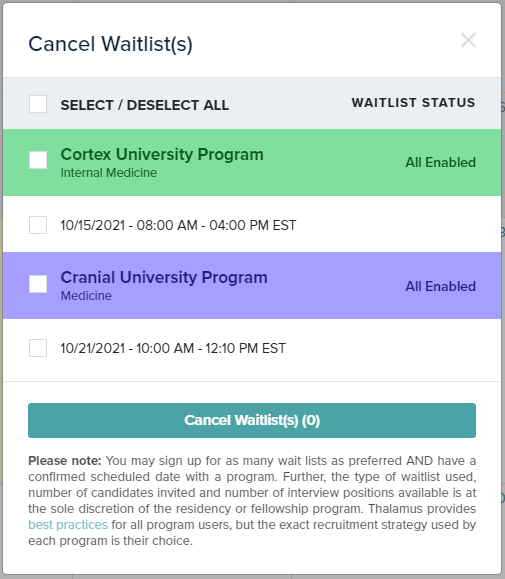 3) Select any events you want to cancel from the waitlist.
4) Within in the button you will see the number of waitlist dates you are looking to cancel. Select the "Cancel Waitlist" button.
**Please note - You do not need to remove yourself from the waitlist in order to schedule another date with the program that you are not waitlisted. You can schedule the interview as normal.**