Program Users have the ability to edit their Thalamus Account profile. This guide will walk users through how to edit, view, and manage their Thalamus profile.
1. While logged into Thalamus, at the upper right-hand corner of any screen, click on your name. A drop-down menu will appear.
2. Select "Edit Profile."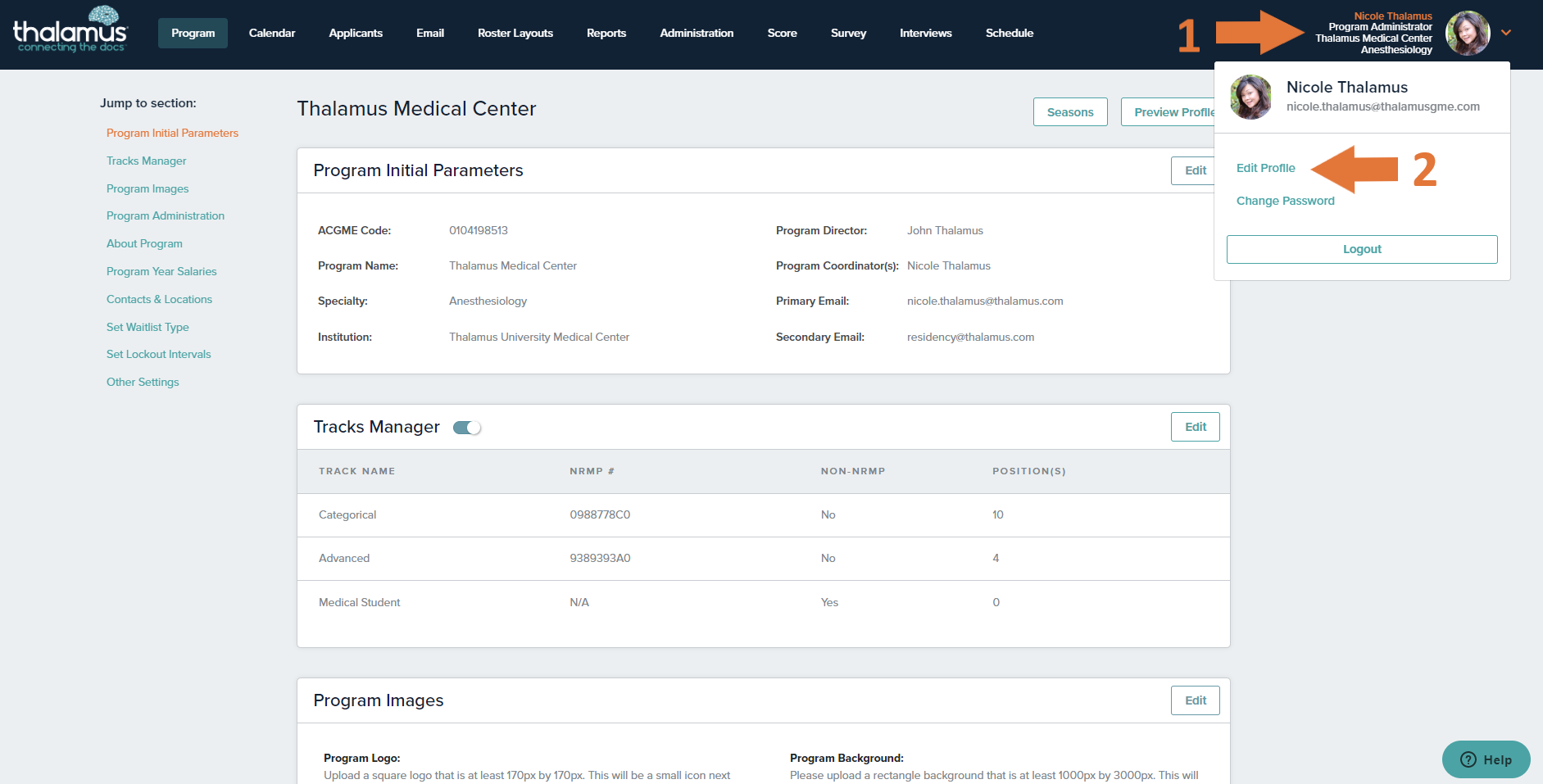 3. The "Edit Profile" module will appear. Update any information as needed.
4. To insert a photo, select "Update Image" and browse for the desired picture file. Select the picture and select "Open." This picture will become your profile photo.
5. Toggle On/Off notifications for each program.
6. Profile "roles" can be edited by Program Directors, Program Coordinators and Program Administrators. Visit our Managing Program User Accounts guide for more information.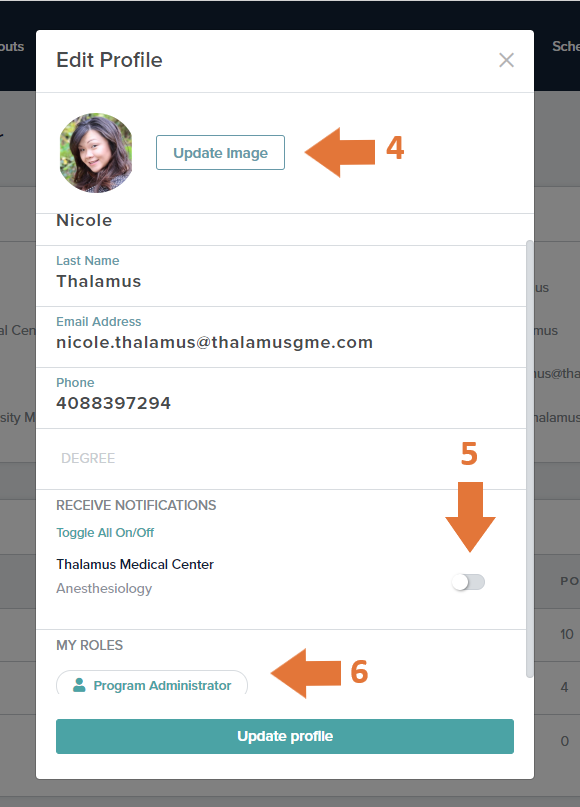 7. To save your changes, select "Update Profile" and your profile will be updated. To cancel the changes select "X."