Before inviting your applicants to interview the following steps must be completed. And there are some features that are optional but should be updated prior to inviting. Click through each link for a guide on completing these steps:
Optional:
These conditions must be met in order for applicant(s) to be invited to interview. If they are not, error messages will guide you to help meet these conditions.
1. Use search/filters to select the group of applicants that will be invited to interview.

2. Select "Actions."
3. Select "Invite to Interview."

4. The "Invite to Interview" module will appear. This module will inform you how many applicants you are inviting.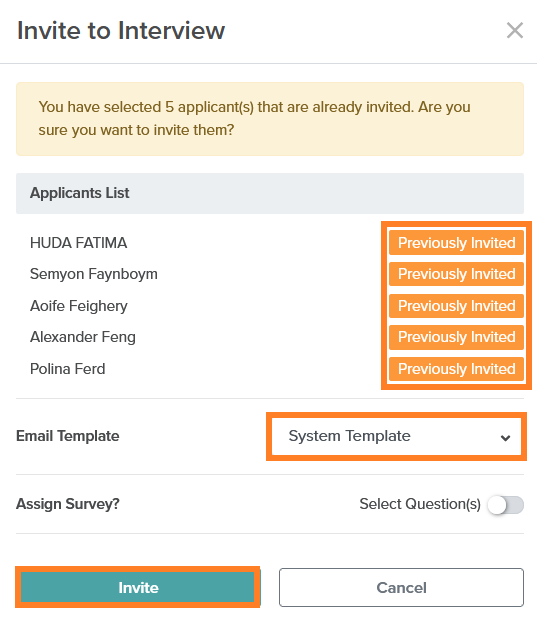 5. If you have sent any prior invites to any applicant in this group they will be labeled as "Previously Invited". You will have the option to send invites to the entire group (including previously invited applicants) or solely current uninvited applicants.
6. Select the "Email Template" you wish to send via the dropdown menu.
7. To send Survey Questions, slide "survey questions" button to the right.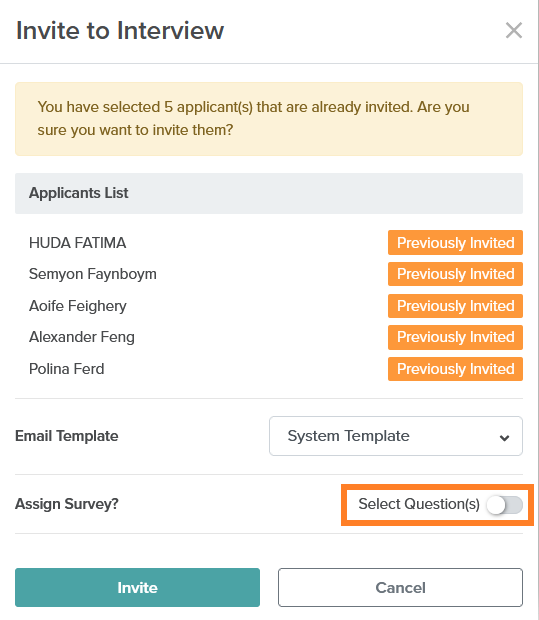 8. Select the survey questions to send by checking the boxes next to the questions. Questions may be reordered by "dragging and dropping" questions into order. NOTE: Questions must be selected and have a teal check mark next to them or they will not be sent.
9. To finalize, click "INVITE" and your applicants will be invited to interview! Email invitations will be sent automatically through Thalamus.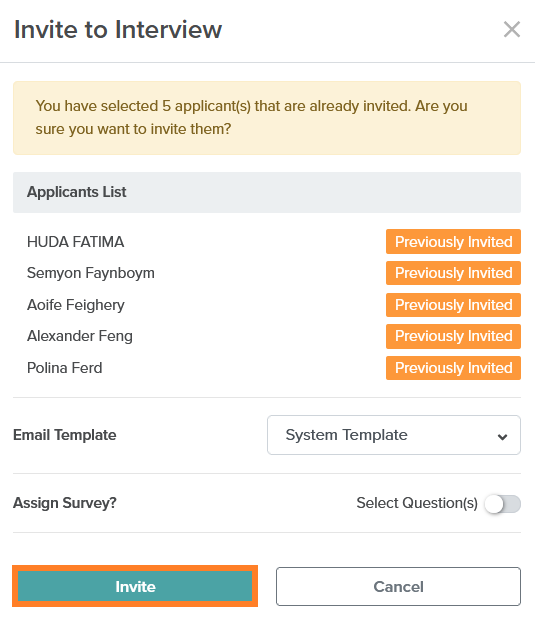 10. To cancel the invitation, select "CANCEL" or click anywhere outside of the box. NOTE: This must be done before clicking INVITE.
11. Once invited, you will see a confirmation message in a green box and the date of invitation will be populated into the "Invited Date" column on the Applicant Dashboard.